blah, blah, blah
blah, blah, blah
Here's me, road-tripping across the country with the Wienermobile. In this business, it's easy to get cynical. I've got a simple remedy: Drive across America in a thirty-foot-long hot dog. The response you get is instantaneous. And it's sincere.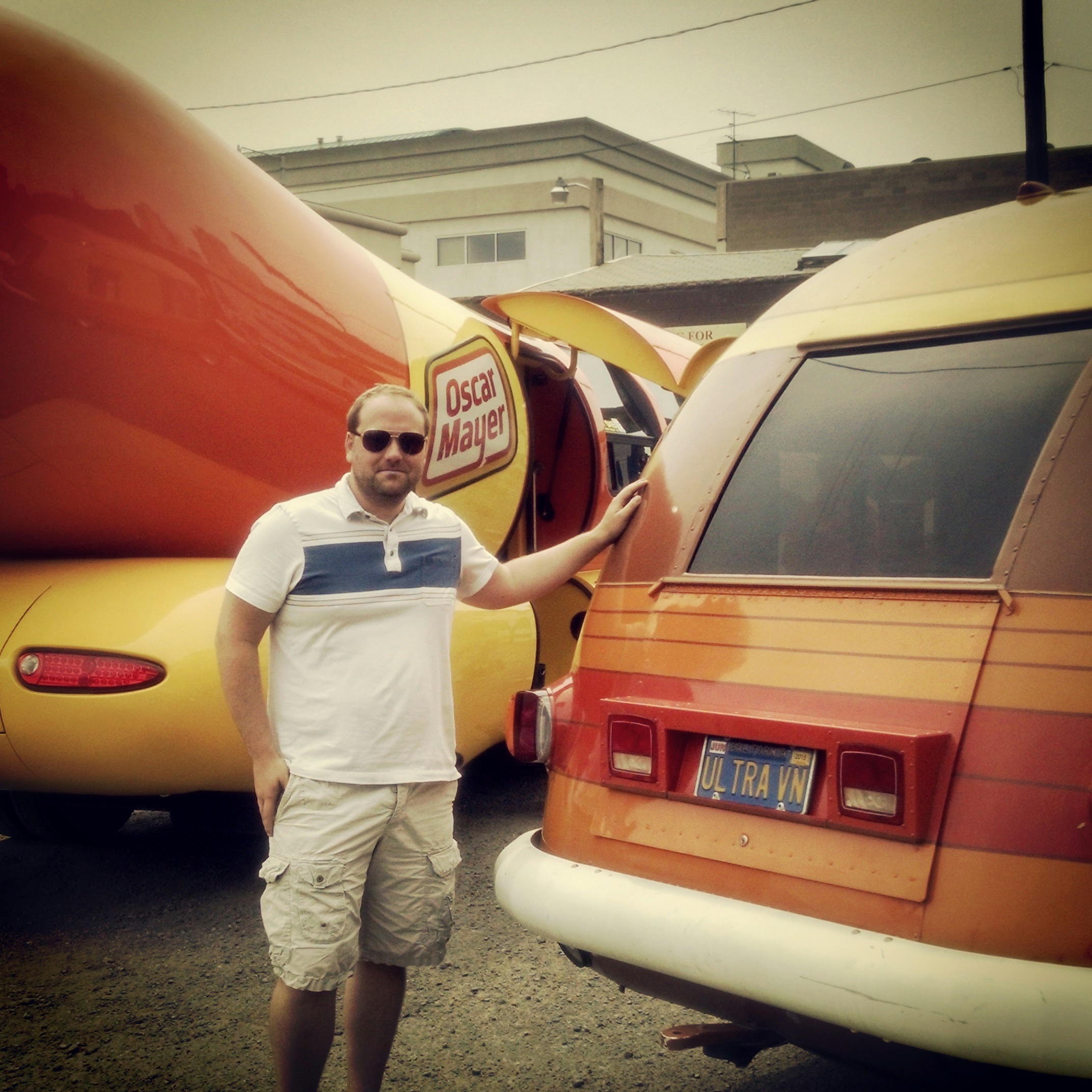 We talk a lot about new media, the end of broadcast television, and what to do about it. But when Oscar Mayer came up with his brilliant idea for a motorized frankfurter in the depths of The Depression, 1936, there was no such thing as a television, let alone digital media. And yet, it was inherently Experiential, Social, Native, PR-Driven–all the things we want from advertising today. It could be considered the most effective and longest running advertising campaign in American history.
Brands need to be active. To have an opinion. To feel alive. And not always take themselves so seriously. It's the same with the people who create them. Here's me, celebrating the success of one of my favorite brands, The Chicago Cubs– with Mitch, #1 Beer Vendor in Wrigley–after they won the 2015 NLDS. Grown men shouldn't look this ridiculous, but that's the power of a good brand.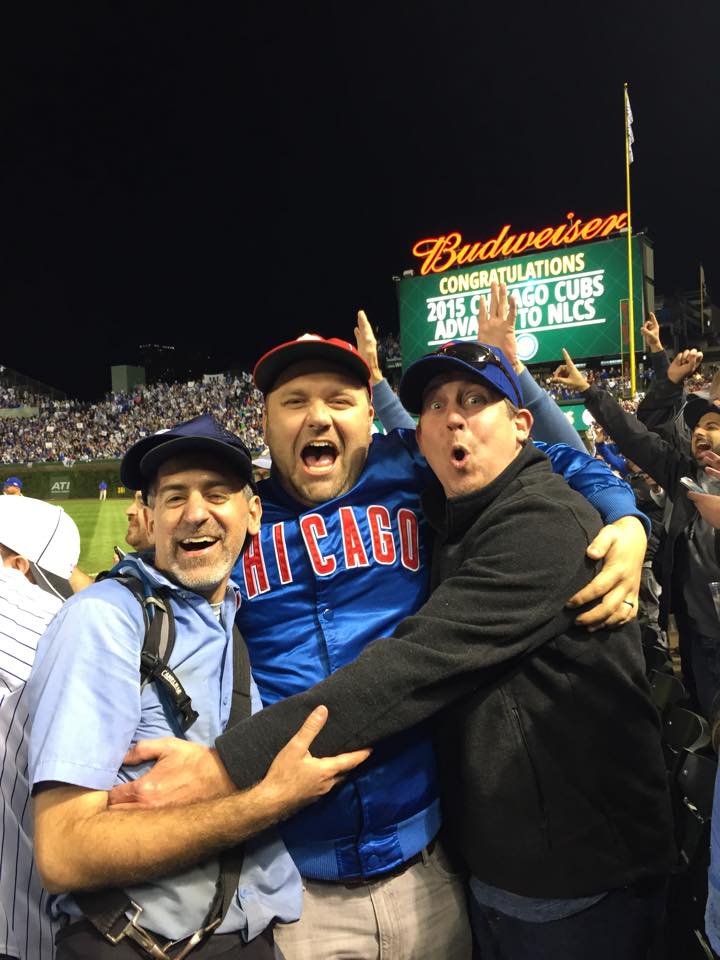 For 15 years, I've enjoyed working on some great brands with great people, writing everything from social media content for Startups to Super Bowl commercials. My work has been recognized by The ONE Show, Communication Arts, The Addys, The Webbys and more. When I'm not making ads or spending time with my family and friends, you'll find me:
1) Writing and performing songs.
2) Writing a documentary on Artificial Intelligence (Kennedy Marshall, 2018)
3) Working on startups with friends.
4) Or, watching the Cubs.
Let's have fun making people pay attention–
petenoback@gmail.com
312-282-1110