For 15 years I've enjoyed working for some of the best brands and agencies in advertising, writing everything from social media content for Startups to Super Bowl commercials for Bud Light, Jeep and Cars.com. My work has been recognized by The ONE Show, Communication Arts, The Addys, The Webbys and more. When I'm not making ads or spending time with my family and friends, you'll find me:
1) Writing and performing songs.
2) Writing a documentary on Artificial Intelligence (Kennedy Marshall, 2017)
3) Working on startups with friends.
4) Or, watching the Cubs.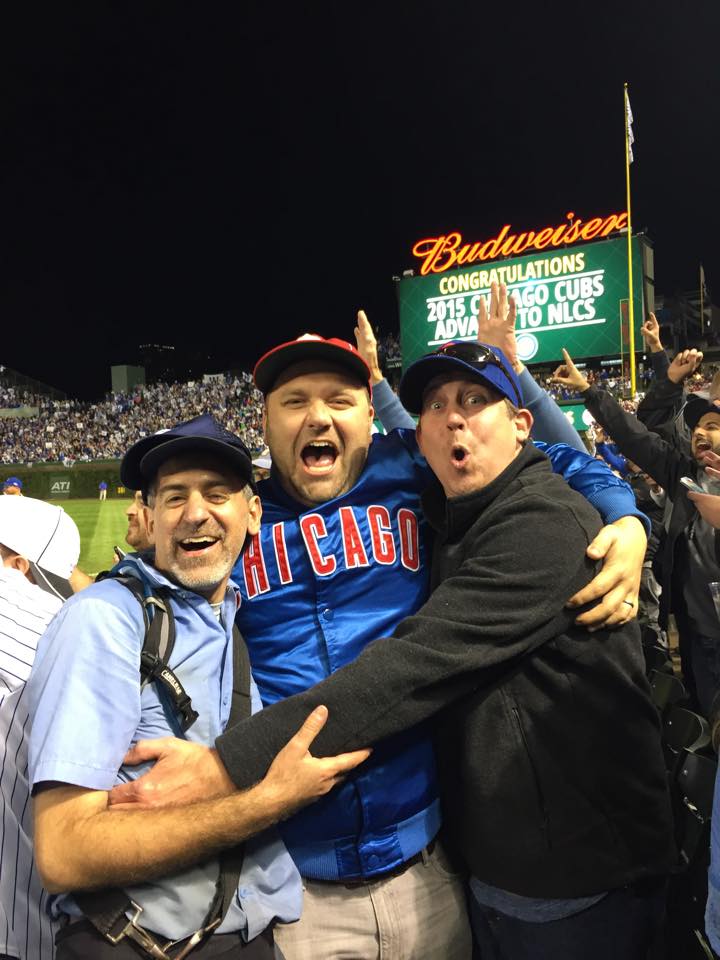 Here we are celebrating the 2015 season with Mitch, #1 Beer Vendor in Wrigley.
If I can be of help for your project, please don't hesitate to reach out.
–Pete
LinkedIn
312-282-1110
petenoback@gmail.com